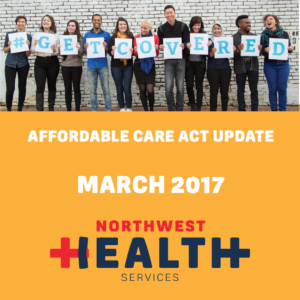 What's Going on with Obamacare?
Housekeeping
Are you up in the air about Obamacare (the Affordable Care Act) or don't know what's going on? We've got you covered!
There's a lot of talk and news coverage going on in the public right now about the ACA and how it's going away. Most Americans have a right to believe that it is or already has been repealed and replaced BUT, it hasn't!
As a Certified Application Counselor (CAC), someone who assists individuals with the ACA application, I can testify that the ACA has not changed at all. It's important to stay up to date on what's going on in Washington and there has been a lot of talk that the current administration took away the requirement to have health insurance, but that isn't the case. The news is important, but it's also important to follow up and a Certified Application Counselor is a perfect first step.
Updates
Here are some important things to know as we move forward. According to Cover Missouri:
In mid-January, President Trump issued an executive order instructing federal agency administrators to use their existing powers to "waive, defer, grant exemption from, or delay" any ACA-related taxes or penalties to the extent permissible by law.

It is important to know that this order alone will not allow dismantle of the ACA as any major changes to health policy will require new legislation.

At this stage, Trump's executive order should be viewed as a mission statement rather than an announcement that can affect or change the existing law.

Conversations or changes to the law are subject to the legislative process and will likely take months or years to take effect. The reality is that nothing has changed and the ACA remains the law of the land, requiring most Americans to have health insurance. If a consumer does not have health insurance, they will be subject to a financial penalty when filing their federal income taxes.
You Can Still Get Covered!
Even though open enrollment for 2017 has ended, consumers can still get coverage if they qualify for a special enrollment period. Qualifications can include major life changes such as:
Getting married or divorced

Having a baby or adopting a child

Gaining U.S. citizenship

Losing current coverage of health insurance

Moving to a new state, etc.
If any of these things have happened to you within a 60 day window, you would qualify for a special enrollment. You can call, 816-901-1433 to set-up a free appointment with one of our certified application counselors at Northwest Health Services today.
Enjoy your day!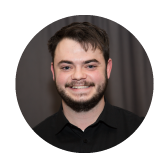 Corey Myers is the Outreach & Enrollment Specialist for Northwest Health Services and works with healthcare professionals to provide important health information.