January

18, 2018
How To Prevent The Flu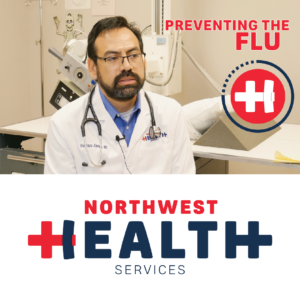 Francisco Alemán, MD, a physician at Northwest Health Services South Side Health Center, answers common questions related to this years' flu outbreak.
To watch this interview, click here: https://www.youtube.com/watch?v=Hqtg7XbA9XI
Flu is awful right now. It's rampant and for the lucky ones, they most likely have the survival habits of Rick Grimes. This years' flu has taken over, if you're not sick, then you know someone who is.