October

17, 2017
What's with the Flu?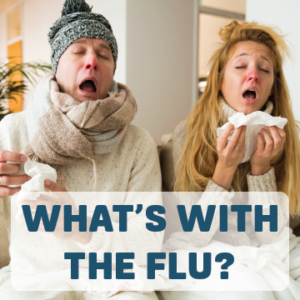 What's with the Flu?
Oh flu season, your presence continues to scare everyone from new moms, teachers, business owners and in our experience at Northwest Health, our Accounts Payable team (Shout out to Camille!) . In my experience the flu was a term normally used to excuse myself from a test I was ill (pun intended) prepared to take. Looking back, I now realize I had no idea the differences between the flu and a cold. I also believed several myths popular in our culture about the flu vaccination.
Lucky for you, Northwest Health has compiled some info from our providers about the flu and what you need to know.