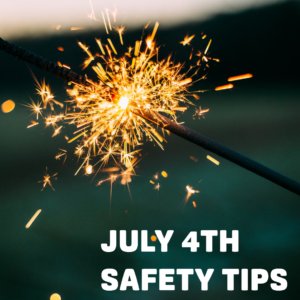 July 4th Safety Tips
Can you believe it? July Fourth is just around the corner! It's a great day to spend outside grilling some food, spending time with family and most importantly shooting off really cool fireworks. BUT, before you go and do something crazy, consider these safety tips!
Ten Safety Tips
According to the U.S. Department of Homeland Security, you should follow these important safety tips this Fourth of July.
Be sure fireworks are legal in your area before using or buying them.

Always have an adult supervise fireworks activities and never allow children to play with or ignite fireworks. Sparklers alone account for one quarter of emergency room fireworks injuries.

If you set off fireworks, keep a bucket of water handy in case of malfunction or fire.

If fireworks malfunction, don't relight them! Douse and soak them with water then throw them away.

Never ignite fireworks in a container, especially one that is glass or metal.

Use your grill well away from your home and deck railings, and out from under branches or overhangs.

Open your gas grill before lighting.

Periodically remove grease or fat buildup in trays below your gas or propane grill so it cannot be ignited.

Declare a three-foot "kid and pet-free zone" around the grill to keep them safe.

Avoid loose clothing that can catch fire when cooking on the grill.
Emergencies
If you are involved in any emergency situation on the holiday, be sure to call 911 immediately. Northwest Health Services will not be open for the holiday. Thank you.
Happy Fourth of July!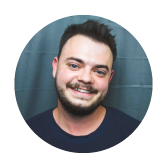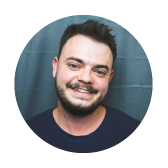 Corey Myers is the Outreach & Enrollment Specialist for Northwest Health Services and works with healthcare professionals to provide important health information.