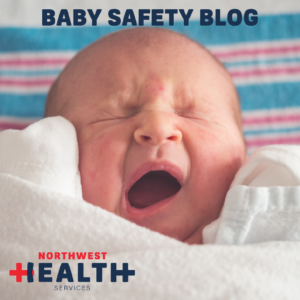 Healthcare Advice For New Parents
Mother's day is a special time of year for many, but can be a stressful time for fresh mom's who have a newborn in the household. Having a newborn comes with a lot of change and can cause a mother or father to worry or stress about several things. A good source to look to for guidance is your healthcare provider, Northwest Health Services.
Healthcare Topics For Newborns
Medication – According to the FDA, certain medications may not be appropriate for your baby, so you should ask your healthcare provider before giving your child any medication, says Snyder. If he or she has recommended a medicine for your infant, ask questions to be sure you use the right dose.
Be sure you're storing your medications safely and out of reach of children in your household. Babies usually start crawling at 5-6 months of age and can start reaching places in the household that would be unexpected.
Give the appropriate doses of medication to your baby. Read all labels, measure the amount of medicine to give and ask your healthcare provider or pharmacists about any questions you may have.
If You Take Medication, Seek Breastfeeding Advice
"If you are taking medications, it's important to ask your healthcare provider whether it's okay to breastfeed," says Leyla Sahin, M.D., an obstetrician with the FDA's Division of Pediatric and Maternal Health. You should ask about any prescription or over-the-counter products, including supplements. Stopping a medication can be dangerous for some women with chronic health problems, Sahin notes, but some medications can pass through the breast milk and may not be safe for your baby. So check with your healthcare provider if you are breastfeeding, or plan to breastfeed, and you are taking any medication.
Consider Yourself
As being a new mom or dad can be very rewarding, it can also be very taxing on your mind and body. Make sure you're catching enough sleep throughout the day when you can. Lay down for a little while during your baby's nap. Eat food with the nutrition you need for energy and take time for yourself to read a book, get outside for a walk, visit with a friend etc. The more you take care of yourself, the more your baby will be taken care of too.
Helpful App
According to Dr. Amber Brown-Keebler, MD at Northwest Health, new mom's can download the app "text4baby" to stay up-to-date on the latest information for babies. The app features several safety topics for babies, appointment reminders etc, to help you stay informed and educated while raising your children.
Happy Mother's Day
As always, have a wonderful weekend and a very happy mother's day to all the great mom's out there from your friends at Northwest Health Services.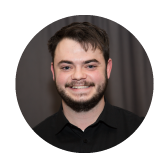 Corey Myers is the Outreach & Enrollment Specialist for Northwest Health Services and works with healthcare professionals to provide important health information.