Cancer screening tests received by women through the Center for Disease and Control (CDC) have decreased. At this time the National Breast and Cervical Cancer Early Detection Program declined by 87% for breast cancer. Cervical cancer screenings decreased by 84%. The study that found the reduction highlighted the impact on women of racial and ethnic minority groups with low incomes.
The Decrease has a Significant Impact on Low-Income and Minority Backgrounds
At this point, the CDC and Northwest Health Services urge women, especially those of lower-income and minority backgrounds to get screened for cancer. Lead CDC health scientist Amy DeGroff encourages individuals to reinforce maintaining routine healthcare services.
The Slump in Screenings could Delay Cancer Diagnosis
 Health experts are warning that the decrease in screenings could lead to a delay in cancer diagnosis. Screening for cervical, breast, and lung cancers helps find these diseases at an early stage. Even more, early diagnosis can lower your risk.
Why have Screenings Dropped?
 At the present time, COVID-19 seems to be a likely answer to the reasons behind the decrease in breast and cervical cancer screenings. Other factors that might contribute to the decline are site closures and the suspension of services due to the pandemic. Another explanation is the requirements and recommendation to stay home.
Raising Awareness
In addition to public health and community health center encouragement, other well-known people are encouraging screenings. For instance, Ciara is using her voice to raise awareness for cervical cancer screenings. The Grammy Award-winning singer is partnering with the Black Women's Health Imperative and Project Health Equality on initiatives centered on the importance of well-women exams. In addition, encouraging educating oneself on the racial disparities in the disease.
What Contributes to Risk for Cancer
Dr. Jessica Shepherd is an OB/GYN and women's health expert and says that many healthcare disparities can often be attributed to resources available and the ability for people to get the care that they need.
This is where Northwest Health Services comes in. We strive to exceed a set of clinical quality measures set by the Missouri Primary Care Association (MPCA) Medical Director Network. These quality measures focus on areas like cervical cancer screening as well as diabetes control, blood pressure, and more.
Quality improvement is imperative in medicine and these recent studies give us a great opportunity to remind our community how important screenings are in Northwest Missouri.
Thanks for reading,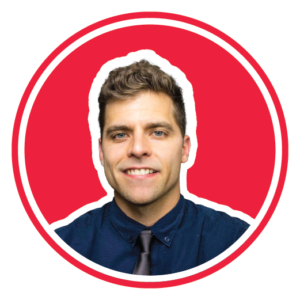 Cam Corbet is the Marketing and Communications Manager for Northwest Health Services and works with healthcare professionals to provide education on important health issues.