Reduced Risk of Infection by 91 Percent
A new CDC study finds the mRNA COVID-19 vaccines (Pfizer and Moderna) reduce the risk of infection by 91 percent for fully vaccinated people. This is great news! This simply adds to the evidence that these vaccines are working in our communities.
CDC Director Rochelle P. Walensky, MD, MPH said COVID-19 vaccines are part of the plan of overcoming the pandemic, and findings showing that even with one dose people are likely to have milder, shorter illnesses and less likely to spread the virus.
Where did the Study Come From?
The findings are from a CDC study call CDC's HEROES-RECOVER and come from data collected from a study of healthcare workers, first responders, frontline workers, and other essential employees. These groups are at an increased risk of exposure to the virus. These groups have carried us through this pandemic and we can't be more thankful for their wiliness to serve our communities and participate in studies like this for our nation to learn more.
How Many People were in the Study?
In the study 3,975 participants completed weekly COVID tests for seventeen weeks. Talk about commitment! Have you experienced one of those tests? I have and those people deserve some love. The participants were in eight locations and if they tested positive researchers did more tests to see how detectable the virus was (found out if it was easier to spread).
High Points
Fully vaccinated participants' risk of infection is reduced by 91 percent
Partially vaccinated participants' risk of infection is reduced by 81 percent (includes both asymptomatic and symptomatic infections)
Vaccinated people spend on average six fever total days sick and two fewer total days in the hospital
People that are vaccinated had about 60 percent lower risk of developing symptoms
What Else Should I Know?
Study findings support the CDC's recommendation to get fully vaccinated. Everyone 12 years and older is now eligible to get a COVID-19 vaccination in the United States. If you are interested in getting vaccinated follow the following links for more support.
Find COVID-19 Vaccine Near You
Information on How Vaccines get to you
Thanks for reading,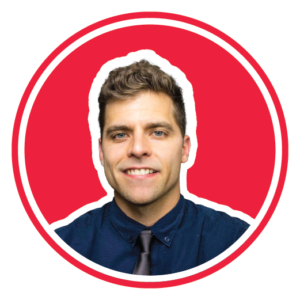 Cam Corbet is the Marketing and Communications Manager for Northwest Health Services and works with healthcare professionals to provide education on important health issues.