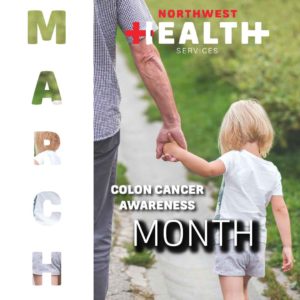 It's March already! Can you believe it?
This month is Colon Cancer Awareness month. Something that almost everyone forgets about until it's brought up again. When we think about cancer our minds automatically refer to breast cancer or pancreatic cancer, which can both be very deadly. However, did you know that colon cancer is the third leading cause of death by cancer in men and women in the United States? Hard to believe! Unless we have a problem with it, we don't think much of our colons. It can be horrible BUT is preventable.
Signs of Colon Cancer
Colon cancer can be hard to detect. According to the Mayo Clinic, you should watch out for these signs and symptoms:
A change in your bowel habits, including diarrhea or constipation or a change in the consistency of your stool, that lasts longer than four weeks

Rectal bleeding or blood in your stool

Persistent abdominal discomfort, such as cramps, gas or pain

A feeling that your bowel doesn't empty completely

Weakness or fatigue

Unexplained weight loss
It's important to note that colon cancer usually isn't noticeable during the early stages of the disease which is why you should make an appointment with your doctor immediately if you notice any of the above symptoms.
Causes of Colon Cancer
There are not any specific causes of colon cancer. However it is important to know that it is an inherited gene. If colon cancer runs in your family, then you should be going to your doctor for a screening early.
When Should I Be Getting Screened?
Most healthcare providers will tell you to get screened from the time you hit age 50 until you're about 75 years old. However, if colon cancer does run in the family, you might want to get screened beginning at age 35-40 years old. Practicing preventive screenings is the key to defeating colon cancer!
Make An Appointment
If you or someone you know needs to make an appointment for a screening, you can call 816-232-6818, or visit us online at www.nwhealth-services.org.
Have a great day!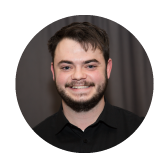 Corey Myers is the Enrollment and Outreach Specialist for Northwest Health Services and works with medical, dental & behavioral health providers to write blogs & articles for NHS.