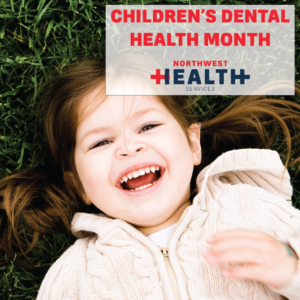 Happy Wednesday everyone! As you may or may not know, February is National Children's Dental Health Month and Northwest Health Services believes in bringing this awareness to our community in any way we can. WHY? Well because it matters a ton, probably more than most people would think. Whether you're a new parent, experienced parent or don't even have kids yet, this information is crucial to the dental health of your child. Let's dive in.
WATCH OUR PROMO VIDEO HERE: https://www.facebook.com/NorthwestHealthServices/videos/1972533056108494/
So, when do I schedule that first appointment?
The first question usually asked after your child is born usually pertains to scheduling their first dental appointment. Of course it's always good to ask fellow friends who might have been in your shoes before, but it's also good to get your answers from health professionals like us! Here's what the ADA (American Dental Association) has to say about your child's first appointment and when to schedule it:
According to the ADA, your child's first dental visit should take place after that first tooth appears, but no later than the first birthday. Why so early? As soon as your baby has teeth, he or she can get cavities. Being proactive about your child's dental health today can help keep his or her smile healthy for life.
What to expect at the first appointment.
The dentist will examine your child to make sure their jaw and teeth are developing in the way they should. During the visit, you will be seated in the dental chair with your child on your lap if your child isn't able to — or doesn't want to — sit in the chair alone. The dentist will check for mouth injuries, cavities or other issues. Once that part of the exam is over, the dentist will clean your child's teeth and give you tips for daily care. If your child cries a little or wiggles during the exam, don't worry. It's normal, and the NHS dental team understands this is a new experience for your child!
Tips for a Great Visit
Here are a few things that you may not think about when scheduling your child's dental visit:
Don't schedule an appointment during naptime. Instead, pick a time your child is usually well-rested and cooperative.

Make sure your child has had a light meal and brushes their teeth before their appointment so they won't be hungry during their visit.

Save snacks for after the visit so they aren't on your child's teeth during the exam.

Think of the appointment as a happy and fun experience. If your child becomes upset during the visit, work with your dentist to calm your child. You're on the same team!
I'm looking for a dentist.
If you find yourself in this boat, then be sure to give us a call. We currently have 3 different dental offices in Northwest Missouri with amazing dentists who are ready to see your child. Northwest Health Services is one of the only dental offices around who ACCEPTS MEDICAID. This is a huge deal if your child is currently on the medicaid program. We also accept private insurance and offer a sliding fee scale (discount program) to those children who are uninsured.
To find the closest dental office to you, visit us at http://www.nwhealth-services.org/locations/
OR call us at (816) 271 – 8261. Thanks, and have a great week!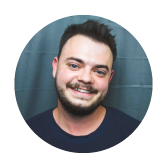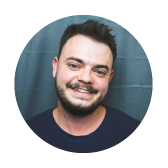 Corey Myers is the Outreach & Enrollment Specialist for Northwest Health Services and works with healthcare professionals to provide important health information.