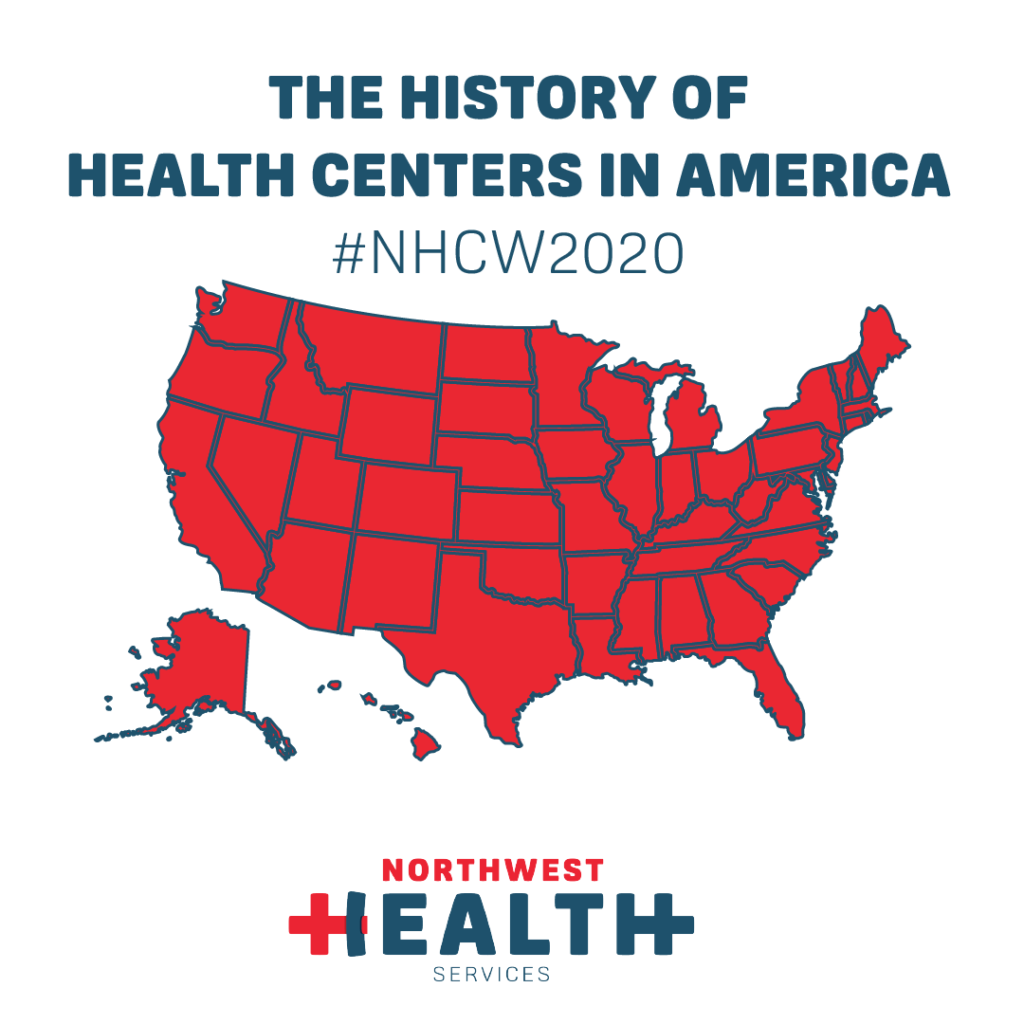 You might have clicked on this blog because you have no idea what a "Health Center" is, or you do know what a Health Center is and you're curious about how they started? Either way, this article should be of some help!
Did you know that Health Centers were created by Civil Rights Activists in America who fought most of their lives for access to affordable health care for those living in poverty in our nation?
According to NACHC, America's Health Centers owe their existence to a remarkable turn of events in U.S. history, and to a number of determined community health and civil rights activists who fought more than 50 years ago to improve the lives of Americans living in deep poverty and in desperate need of health care. Among those determined to change these conditions was H. Jack Geiger, then a young doctor and civil rights activist who, while studying in South Africa, witnessed how a unique community-based health care model had brought about astonishing health improvements for the poorest citizens of that country. Moving on the opportunity presented by President Lyndon B. Johnson's major War on Poverty initiatives in the early 1960s, Dr. Geiger and other health care pioneers submitted proposals to the federal Office of Economic Opportunity to establish health centers in medically underserved inner-city and rural areas of the country based on the same health care model Geiger had studied in South Africa. Funding for the first two "Neighborhood Health Centers" (as they were then called) – one in Boston, Massachusetts, and the other in Mound Bayou, Mississippi – was approved in 1965, and the Community Health Centers Program was launched. The health center model that emerged targeted the roots of poverty by combining the resources of local communities with federal funds to establish neighborhood clinics in both rural and urban areas around America. It was a formula that not only empowered communities to establish and direct health services at the local level via consumer-majority governing boards, but also generated compelling proof that affordable and accessible health care produced compounding benefits.
As part of the Health Center community, we (Northwest Health Services) now operate 19 individual clinics to 15 counties in Northwest Missouri. Included in those 19 clinics is medical, dental, behavioral health, pharmacy, diabetes & nutrition services and much more. We offer care to anyone in need including those with and without health insurance. For those without any insurance coverage, we offer a sliding scale program.
It is our hope during National Health Center Week, that the Health Centers of America will grow and stay strong as our Nation continues on its journey to providing the best Health Care possible for individuals and families living in America.
As always, thanks for reading and have a great day!
Corey Myers Digital Marketing Manager