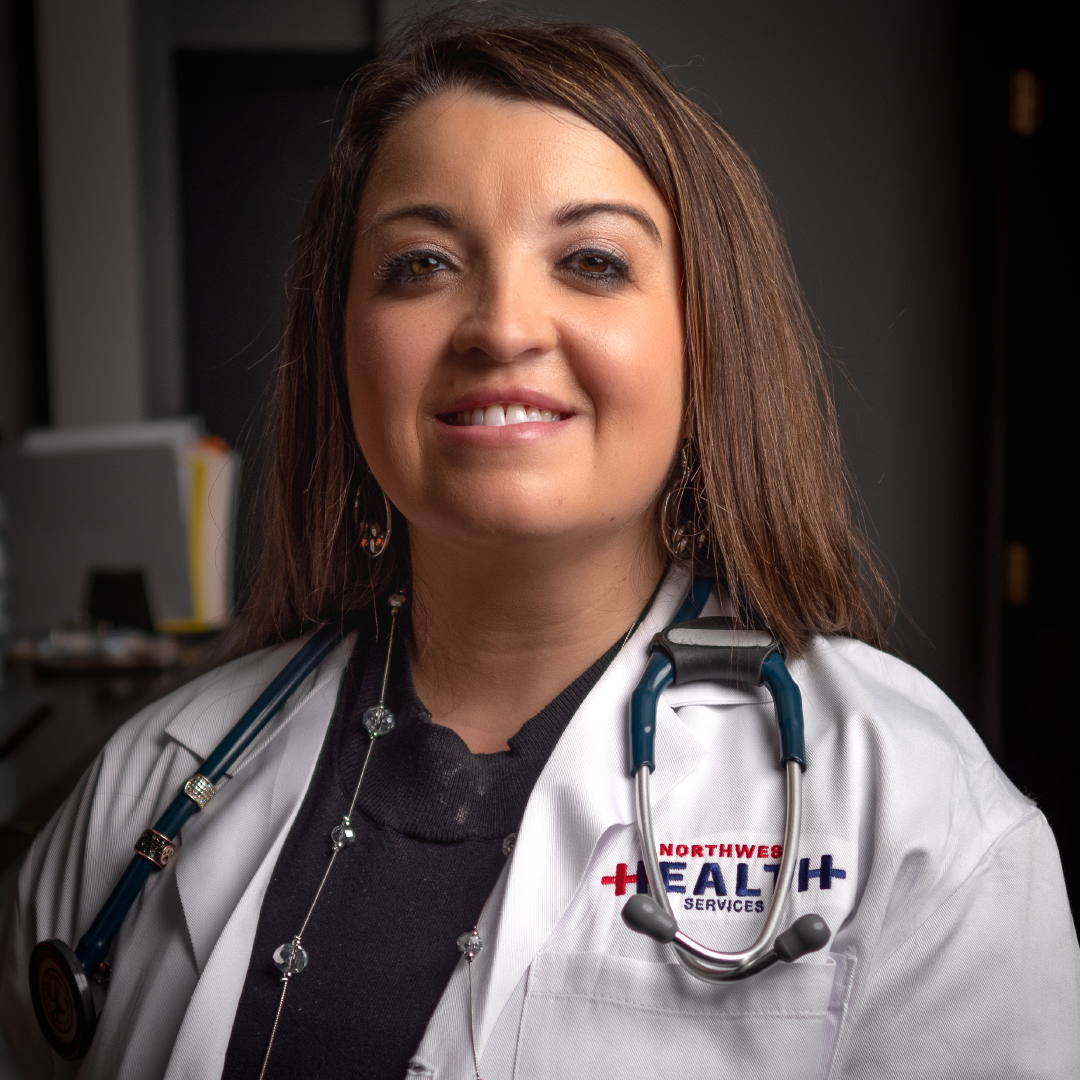 Cassie Munoz-Parsons, FNP
Bachelor's of Science in Nursing, University of Nebraska Medical Center
Master's Degree in Nursing, University of Nebraska Medical Center
Cassie's main interests are centered around her faith, family, and friends.
Cassie is married to Randy and has two step sons, Landon and Creed, and a precious fur baby, her dog Mattie.
I thoroughly love helping my patients succeed by empowering them and providing them with tools and education to have the very best health outcomes that are attainable individually. I enjoy working with patients to remove any barriers which may hinder them getting anything but the very best care they deserve. One of the most rewarding parts of my daily job include identifying resources to benefit the patient's overall well-being. I look forward to continuing my career with Northwest Health Services and the opportunities to expand preventative health in the St. Joseph and surrounding communities.
She provides a full range of services including sports physicals, DOT physicals, chronic health management, Suboxone for treatment of opioid use disorder, treatment of Hepatitis C, and treatment of HIV.